Chevron + McKenna Claire Foundation = HOPE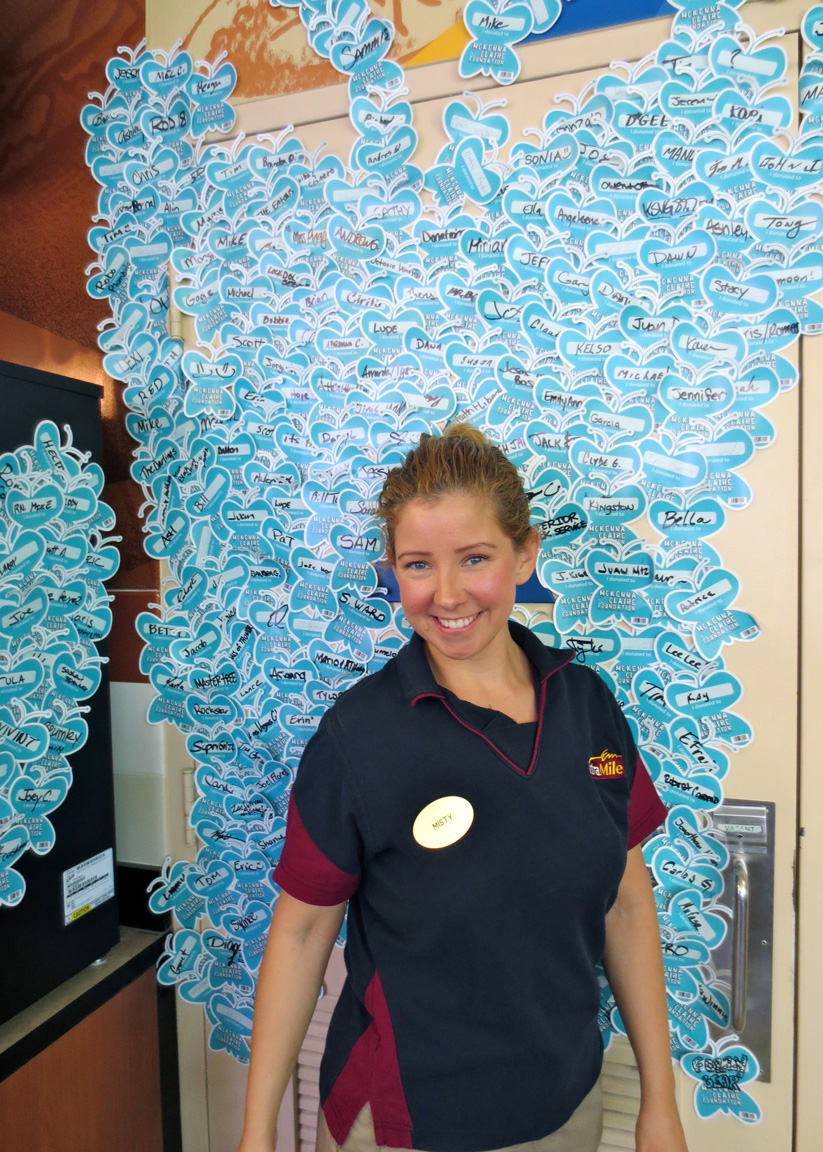 Thank you to Chevron for choosing the McKenna Claire Foundation for Pediatric Brain Cancer Research as their charitable partner again this year!
We are grateful for the support, enthusiasm and energy of the entire team and all of the generous patrons who played a very important and proactive part in funding research to find a cure for pediatric brain cancer.  
The 2015 Chevron / McKenna Claire Foundation Butterfly Tour was a tremendous success. This year's campaign encompassed 147 corporate owned and operated Chevron stations in both southern California and Hawaii. All will be humbled to know the 2015 MCF Butterfly Tour raised over $100,000 for pediatric brain cancer research. Funds raised will be shared with both Stanford's Dr. Michelle Monje and Weill-Cornell's Dr. Mark Souweidane to further research being done to help children who continue to fight this battle.   Thank you to the Chevron team for bringing McKenna's story (and butterfly) to life and proudly decorating each of your stores with the butterfly she originally drew. The pride we feel as McKenna's parents knowing the Chevron community has taken on this challenge as their own is inspiring. 
Thank you for Shining A Light on pediatric brain cancer, being part of our community, and Paying It Forward. With your help, it is our HOPE, and mission, that soon no child or family will hear the words, "there is no cure". 
Click below to view (and share!) a few photos from the 2015 Butterfly Tour!