January 22nd, 2017 by
MCF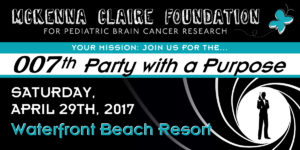 On Saturday,  April 29th, the McKenna Claire Foundation will pull together an amazing community of friends, associates and business partners and host the 007th Annual Party With A Purpose.   Our mission, to raise funds for pediatric brain cancer research and highlight the ongoing research being done to the benefit of children and families who continue to fight the pediatric cancer battle.
This year's James Bond themed, the 007th Party With A Purpose – "A View To A Cure" will again be at the Huntington Beach Waterfront Beach Resort, merging the Bond elements of casino, fine food, sophisticated drink, music, dancing, and auctions.  We hope you will make plans to join us for this annual McKenna Claire Foundation highlight.
The original Party With A Purpose (2011) was hosted by our local community on a neighborhood cul-de-sac to raise funds for McKenna's treatment.   After McKenna's passing, the community's desire to be part of the pediatric brain cancer solution continued and the tradition of Party With a Purpose was born.  Proudly, in its first 6 years, Party With a Purpose has raised over $500,000 for pediatric brain cancer research.    Thank you for being part of the events success and legacy.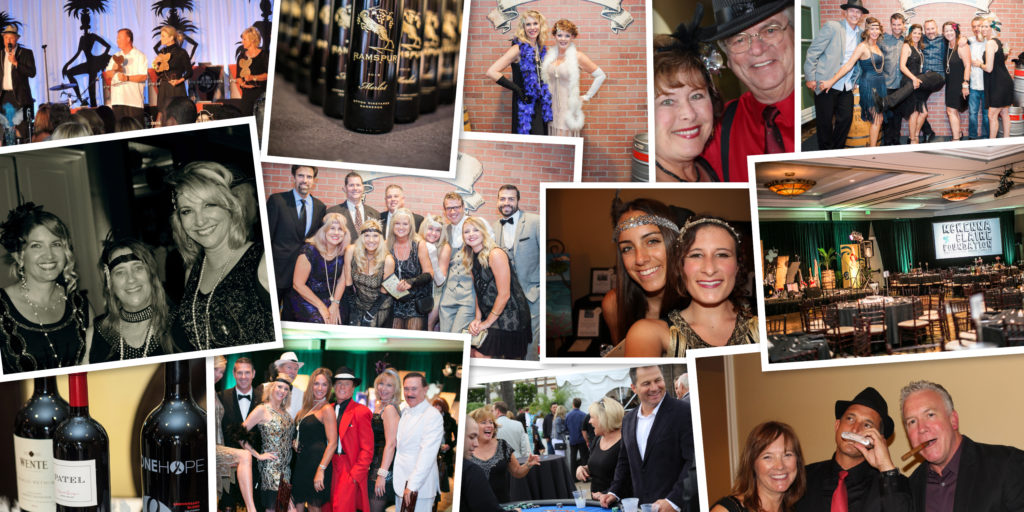 The Waterfront Beach Resort has generously set aside a limited number of discounted rooms for friends of MCF and this year's 007th Party With A Purpose guests.   The hotel is encouraging guests to book early if interested.    Please contact the Waterfront Beach Resort directly at 800-822-7873 and use McKenna Claire Foundation as your special rate password or book online with MCKF as your rate code at checkout.
---
007th Party With A Purpose – "A View To A Cure" SPONSORSHIP OPPORTUNITIES are available.
CLICK HERE to download sponsor information, or contact
David Wetzel
Email: dave@mckennaclairefoundation.org
Phone: 714-612-0198