2016 | Chevron Butterfly Tour
The 2016 McKenna Claire Foundation / Chevron Butterfly Tour is coming to a corporate owned and operated Chevron station near you!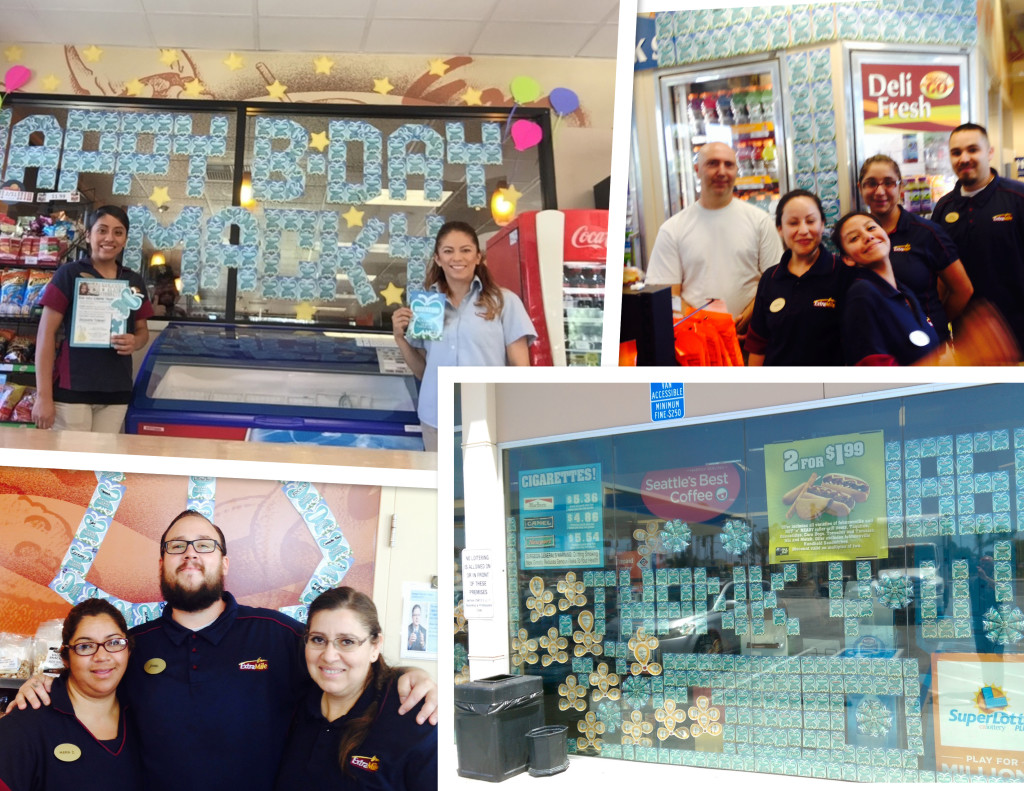 For the fifth year in a row, the patrons of participating Chevron stations will be given the opportunity to purchase the McKenna Claire Foundation's butterfly (originally drawn by McKenna).
From July 18th through August 5th (McKenna's birthday), MCF butterflies will be available for a $1 or $5 donation. With your help, McKenna's butterflies will not only shine a light on pediatric cancer, but fund the much needed research that children and families so desperately need.
To date, the patrons of Chevron have helped raise nearly $850,000 to the benefit of pediatric brain cancer research.  Please consider visiting a participating Chevron and purchasing an MCF butterfly.  Don't forget to thank the Chevron staff for being champions of the McKenna Claire Foundation and pediatric brain cancer research!  Scroll below to find a participating station near you or download a PDF list.
For more information about this year's McKenna Claire Foundation / Chevron campaign for Pediatric Brain Cancer Research, please contact David Wetzel at dave@mckennaclairefoundation.org or by phone 714-612-0198 .
Click 
to see photos from last year's Butterfly Tour!