2016 | Bootlegger Ball – MCF's 6th Annual Party With a Purpose
Saturday, June 4, 2016  6:00 PM to 11:00 PM (PDT)
Waterfront Beach Resort
On Saturday, June 4th, the McKenna Claire Foundation is excited to once again host an amazing community of friends, associates and business partners at the 6th Annual Party With A Purpose to raise funds for pediatric brain cancer research.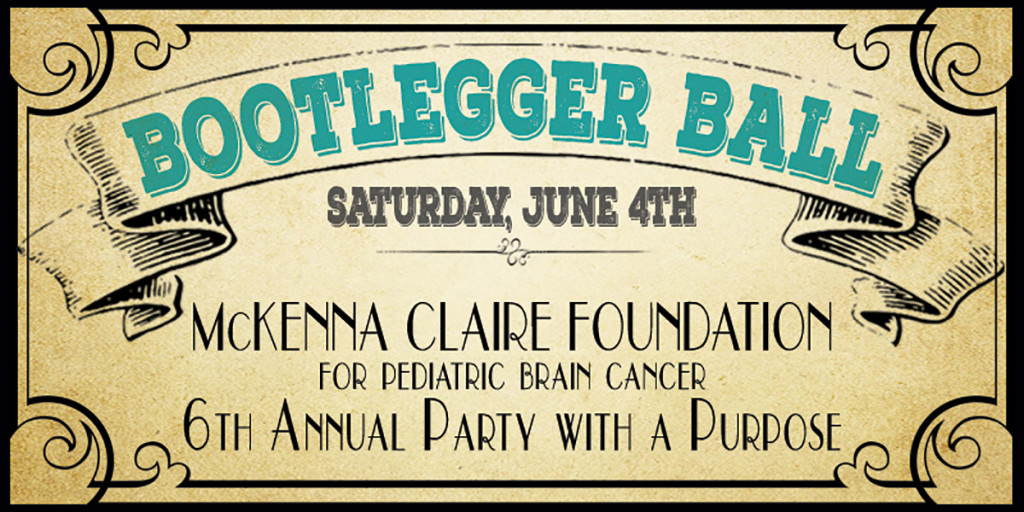 This year's 1920's themed "Bootlegger Ball" moves indoors to the Waterfront Beach Resort Speakeasy (Grand Ball Room) and promises to be a "roaring" good time filled with food, drink, music, dancing, and auctions.  We hope you will make plans to "Get Your SHINE On" and join us for this annual favorite!
The original Party With A Purpose (2011) was hosted by our local community on a neighborhood cul-de-sac to raise funds for McKenna's treatment.   After McKenna passed away, the community's desire to be part of the pediatric brain cancer solution continued, and the tradition of Party With a Purpose was born.  In its first 5 years, Party With a Purpose has raised nearly $400,000 for pediatric brain cancer research.
The HB Waterfront Beach Resort has generously set aside a limited number of discounted rooms ($199) to friends of MCF and this years Party With A Purpose.   The hotel is expecting to sell rooms out this weekend and encourages any takers to book early.    Please contact the Waterfront Beach Resort directly at 714-845-8000 and mention McKenna Claire Foundation as your special rate password or book online with MCF as your special rate code.
Get Involved!
Party With A Purpose – Bootlegger Ball
sponsorship and auction opportunities are now available!
Contact Dave Wetzel email:  
dave@mckennaclairefoundation.org
phone:  714-612-0198  
Photos from the 2015 Party With a Purpose